Hey everyone! Haha, I just have to laugh about all the responses I got on my "creepy" nail. Lol. Just to clear the air, I'm in a nails course and the only way for me to get practice doing things like that crazy nail is by practicing on myself (since most people I know have the same reaction you guys did!) But hey, I'm a creative gal and I won't lie, the shape is definitely growing on me and I rock my 2 stiletto nails like you wouldn't believe. But just so you guys know, I don't plan on losing an eye over it all, so I did the rest of my nails and just wanted to show you guys...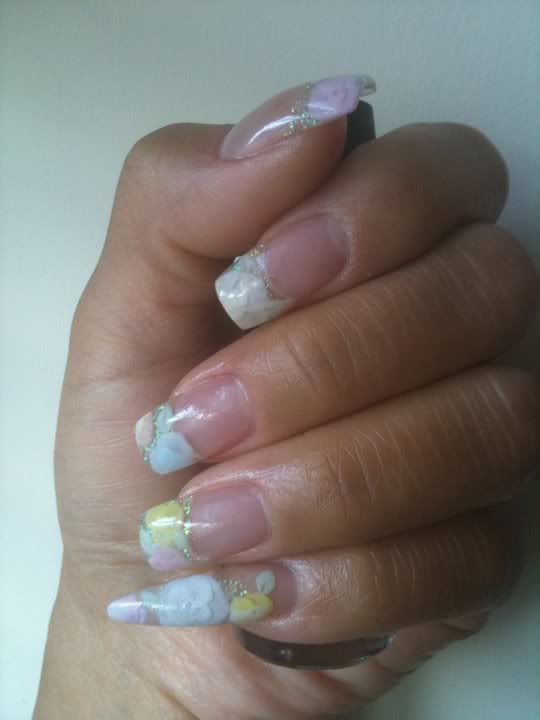 My bro's wedding is on Sunday and I wanted to have something different for the big day :)
Oh and just a little news. I got a call today about that job...I got it! So I'm about to become a working woman again. I don't know if I remember what that's like ;) Thanks to all of you for all the good luck wishes! I think that must be how I got it!